Consultation
At your initial consultation you will meet one of our specialist physiotherapists. In this session we will explain your condition and it's implications for you. We will explain how you, your medical team and your cardiac rehabilitation team can work together to optimise your outcome.
In order for us to establish your own ability, you will complete a submaximal exercise test. This will help us to identify your limitations and establish a plan to enhance your recovery and improve your energy levels.
We will also identify your risk factors of heart disease and establish a plan to reduce this risk.
Address: Unit 5, Kilcullen Business Campus, Kilcullen Co. Kildare R56W244
Address: 18-20 Merville Road, Stillorgan Co. Dublin A94F6Y9
Please note: Our clinic in Stillorgan is quite busy at present – estimated wait time for a consultation is approximately one month. 
As our schedule is more flexible in our Kildare based clinic, you may find an earlier consultation date in Heart 2 Heart Kilcullen.
About The Initial Consultation
Establish An Exercise Prescription For You
We will establish an exercise prescription for you that is not too easy and not too hard but does challenge your cardiovascular system and hence reduce your risk of a further cardiac event. Heart 2 Heart Cardiac Physiotherapy is a specialist cardiac clinic caring for individuals recovering after a cardiac event. With over 20 years experience caring for clients post cardiac event we understand that this is a vulnerable time for you. Our experience means that we are in a unique position to help you with your recovery and work with your medical team to ensure you have the best possible outcome. Initial Consultations are conducted by Karen Cradock, specialist cardiac physiotherapist who has over 20 years experience working in cardiac rehabilitation in New Zealand, Australia, England and Ireland.
Note: Heart 2 Heart is compliant with all PPE and cleaning protocols and operates in line with government guidelines.
Cardiac Rehabilitation
Cardiac Rehab should be happening at all stages of life but particularly after a cardiac event eg a heart attack.
POTS
POTS is an abnormal increase in heart rate that occurs after sitting or standing up. It is most common in women aged between 15 years and 50 years.

Heart Surgery Cardiac Rehab
Heart surgery is an invasive procedure and can take a little longer than you think to recover from.
Get In Touch
Not sure whether this course is right for you or want to learn more about our cardiac physiotherapy services? Why not request a callback and one of our dedicated team will get back to you to answer any queries you may have.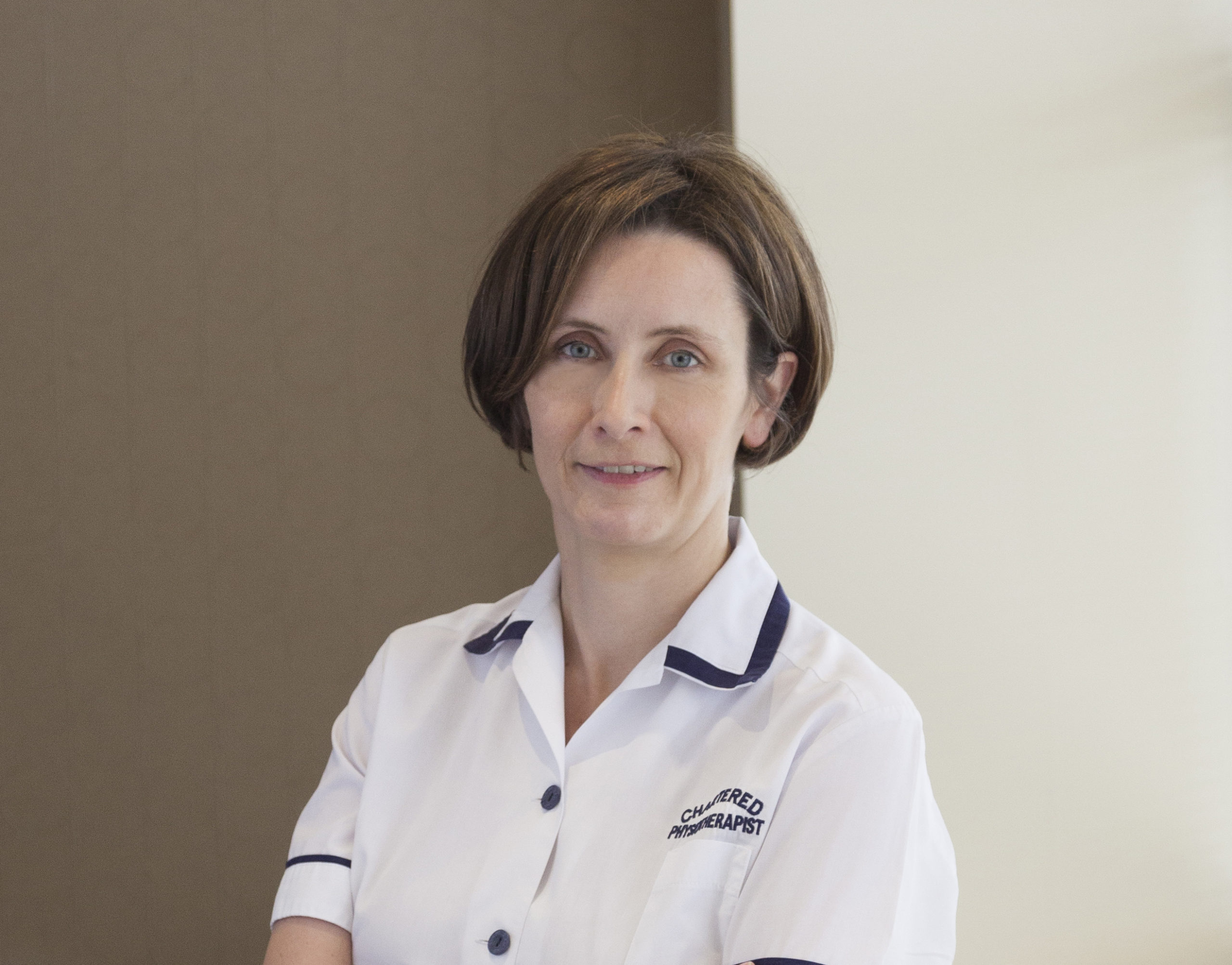 Karen Cradock
Karen is a specialist cardiac physiotherapist and was pioneer of heart failure rehabilitation services in St. Vincent's.  She completed a research masters in 'Exercise and Heart Failure'. She has worked in Cardiac Rehabilitation for over 20 years in Ireland, the UK, Australia and New Zealand.
"Recently I had Open Heart Surgery, the shock of that is enough but then to find the arrival of Covid 19 was Utterly terrifying .Then two Beacons of light appeared on the Horizon , in the form  of Karen and Fiona from Heart2 Heart ! They were able to competently and confidently conduct ALL my Post Op rehab through the Telehealth system. On returning to my surgeon for my final check up , he was so impressed by all H2H had done for me. I continue to improve and connect with H2H at least twice weekly for advice, classes and monitoring. The classes are fun too !"