Meet Our Team
Find out more about our industry cardiac physiotherapists who will help you on your road to recovery. We pride ourselves on being at the forefront of cardiac rehabilitation in Ireland, providing a completely personalised service that will get you back on track both physically and mentally.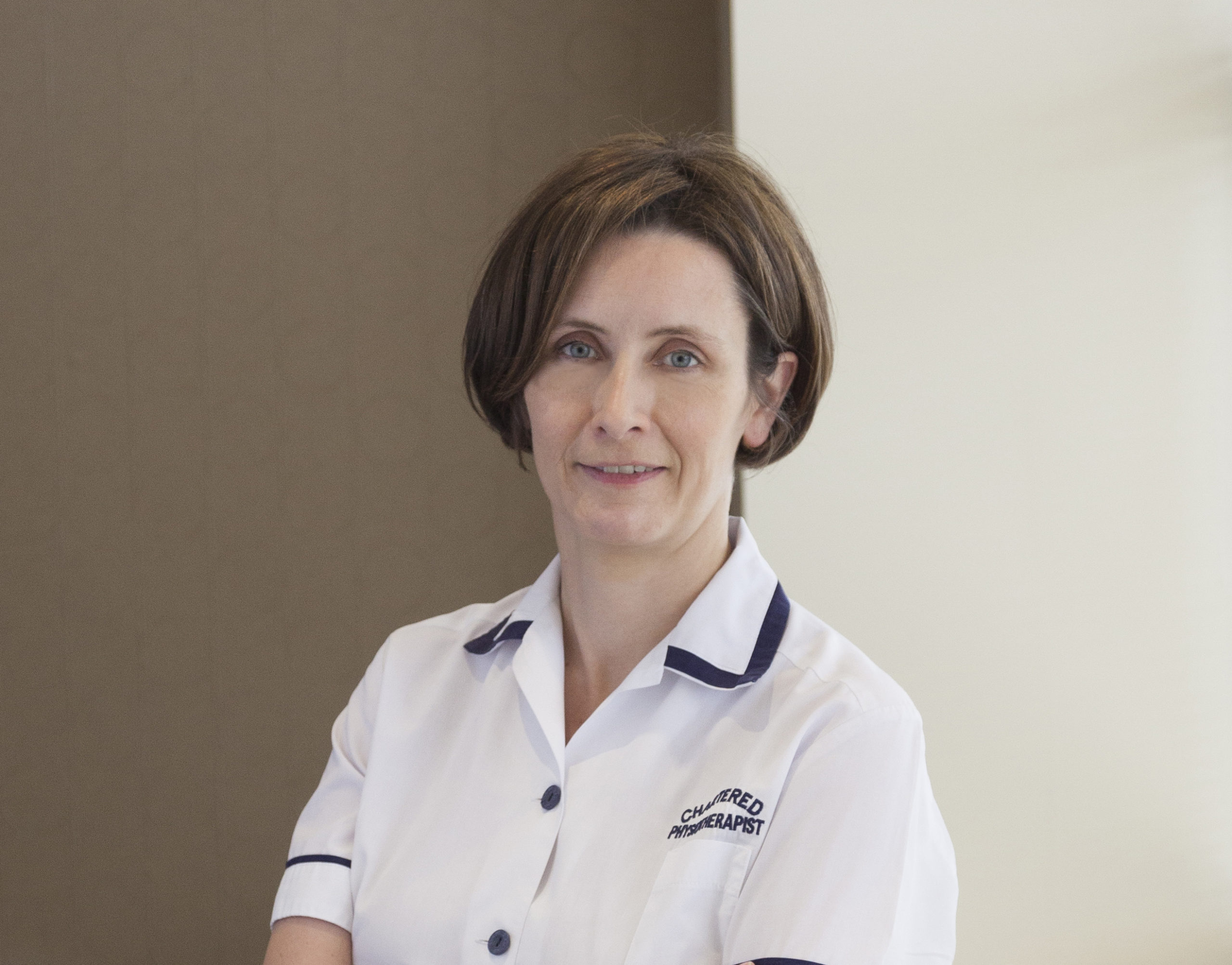 KAREN CRADOCK, CLINICAL LEAD
Karen Cradock
Karen is a specialist cardiac physiotherapist and was pioneer of heart failure rehabilitation services in St. Vincent's.  She completed a research masters in 'Exercise and Heart Failure'. She has worked in Cardiac Rehabilitation for over 20 years in Ireland, the UK, Australia and New Zealand.
James Murray 
James Murray is a Chartered Physiotherapist from Dublin with 10 years' experience working in Ireland and New Zealand. James completed his physiotherapy master's degree at Queen Margaret University, Edinburgh after obtaining his undergraduate degree in Health & Performance Science from UCD. He has developed a passion for rehabilitation and has experience working with elite athletes, weekend warriors and those managing long-term health conditions.
James spent four years working in ABI Rehabilitation, New Zealand's primary brain injury rehabilitation hospital for those who have experienced severe traumatic brain injury and stroke. He demonstrated his commitment to service development by leading a service development project to establish a workplace wellbeing programme at ABI Rehabilitation and chaired the wellbeing committee for 18 months.
James takes an individualized approach when delivering high quality, evidence-based rehabilitation to his clients and working with them to achieve their goals. He is committed to improving his clients' quality of life and supporting them to manage their long-term health conditions.
James is a keen sports fan with a particular passion for rugby, having played for 20 years. James played for UCD Rugby and enjoyed playing for rugby clubs in Scotland and New Zealand while living overseas. James enjoys spending time outdoors and hopes to continue his recent passion for surfing in Ireland albeit with a thicker wetsuit!

JAMES MURRAY, CARDIAC PHYSIOTHERAPIST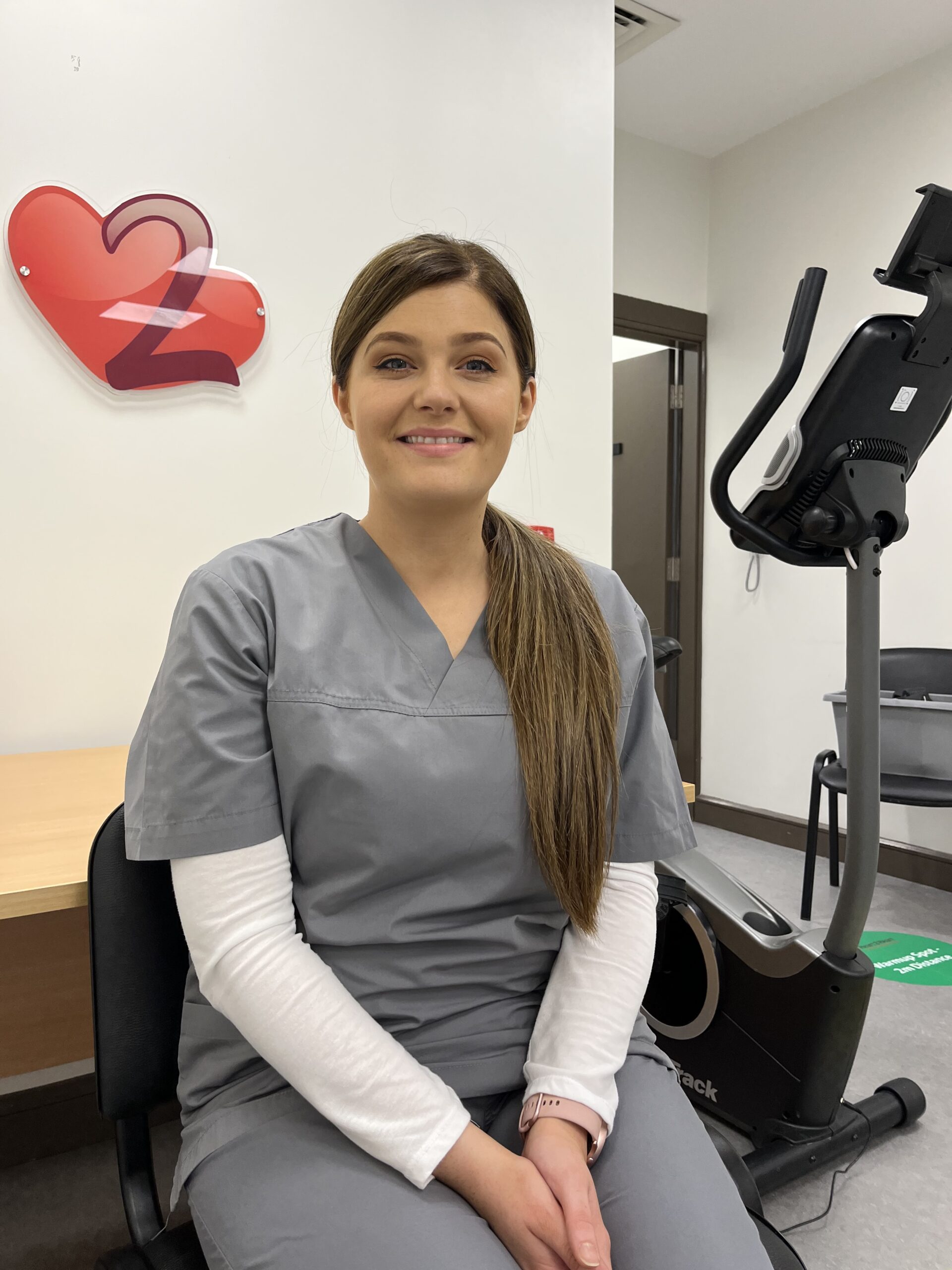 SHAUNA DOWLING, ADMINISTRATOR
Shauna Dowling
Shauna is the administrator for the practice.  She brings a wealth of experience in customer care and management from her previous role as a dental nurse and as well as manager in the retail sector.  She will help you along your journey with Heart 2 Heart managing your clinic appointments and accounts.  Her creative eye can be seen in our website, newsletters and social media.
Valerie McGinty
Valerie works on the team as physiotherapy assistant.  She brings a lot of experience to the team in relation to client care bringing a lot of experience from the hospitality and healthcare sector. She  is well placed to help you on your experience within the Heart 2 Heart clinic. Her attention to detail brings an enhanced dimension to your care.
VALERIE MCGINTY, PHYSIOTHERAPY ASSISTANT
Need help?
If you have any questions please call us on 045484000 or email info@h2hcardiacphysio.com