Online Cardiac Rehabilitation Course
With over 20 years experience working with clients who have recently had a cardiac diagnosis, we understand that it can be an overwhelming and challenging time. Recovery from a cardiac event or diagnosis can have both physical and emotional effects, and we at Heart 2 Heart realise that this journey is different for each individual.
Who is this online programme for?
This eight-week cardiac rehab programme is suitable for anyone with a cardiac condition and this may include some of the following diagnoses:
Postural Orthostatic Tachycardia Syndrome (POTS)
We also cater for clients who are at risk of a cardiac event
Get In Touch
Not sure whether this course is right for you or want to learn more about our cardiac physiotherapy services? Why not request a callback and one of our dedicated team will get back to you within 24hrs to answer any queries you may have.
Stage One: Initial Consultation
Your cardiac rehabilitation journey starts with our initial assessment. This consists of a telehealth consultation followed by a face to face assessment where we will complete your exercise testing. This is the first time that you will meet our team. It marks the start of your rehabilitation journey with us and will help us to identify your rehab needs, so that we can work with you to tailor a programme that fits in with your life and goals.
The initial assessment is laid out as follows:
Cardiac Rehab Consultation: During this consultation your risk factors of heart disease will be identified and explored
Functional Capacity Test: This test allows us to establish your baseline exercise capacity. It will also help us to prescribe exercise that is specific to you and your abilities.
24 hour BP monitor: This will ensure that we have accurate blood pressure measurements throughout the course of the programme and will help us to identify any changes.
Activity Tracker: This comes in the form of a pedometer, which will allow you to monitor your activity in the background to ensure that you get optimum benefit from the cardiovascular training sessions
We will also ask you to complete a small number of questionnaires relating to your quality of life. It is important to also focus on your psychological health throughout the course of the programme.
Stage Two: E-learning education
Following on from your initial consultation, we will provide you with access to our online e-learning platform. One of the main aspects of cardiac rehabilitation is the education piece. Understanding your condition will enable you to take charge of its management and respond appropriately to any changes in your health or lifestyle. This part of the programme can be completed at your own pace – It's completely up to you whether you would like to complete it over a few hours, or split up over the course of the eight week programme. We recommend that you take your time going through the education piece to ensure you are getting optimal benefit from it. This module has been custom designed for you by the team at Heart 2 Heart who are specialists in their field, along with Therese Coleman, specialist dietitian.
The topics that you will cover during the module will include:
Risk Factors for heart disease, for example, smoking
Exercise and how it can help you manage your heart disease
At the end of the online learning, we will arrange a 30 minute consultation for you with a Heart 2
Heart Cardiac Physiotherapist. This recap will ensure that you have an understanding of the course
content and that your goals from the entire programme are being addressed.
Stage Three: Exercise Sessions:
The online exercise sessions will take place twice weekly and will run for 8 weeks. These rehab exercise sessions will take place via the Uptivo platform which enables us to monitor your heart rate during the session. We will be on hand to assist you with the set up and ensure that you are well accustomed to it before the classes commence.
One of the benefits of the online cardiac rehab programme is that even though you are exercising in the comfort of your own home, you will still be closely monitored by our cardiac physiotherapists centrally.
At your initial consultation you will receive a heart rate monitor, which will ensure close monitoring during the session. We will of course take the time to guide you through its application and set up, so don't feel that you will be expected to do this on your own. It is important to us that you feel supported and you are aware that we will help you with whatever you may need. We are delighted to offer an attentive personalised service which means we can spend the time with you to ensure that you are comfortable with all aspects and ready to embark on your cardiac rehabilitation journey.
Regular Follow Up
Over the course of your programme, you will also complete a 24 hour blood pressure monitor – our team will get this delivered to your home and talk you through its application and our reasons for doing this.
During the cardiac rehabilitation programme we will also arrange telephone appointments to ensure your progress and to freely discuss any health concerns or queries you may have.
Stage Four: Course Completion
On completion of the 8 week programme, we will repeat the necessary testing and review the
progress you have made. The telehealth re-assessment will include:
Cardiac Rehab Consultation
You will be asked to resubmit the quality of life questionnaires to ensure that you are successfully moving through your cardiac rehabilitation journey.
Are you interested in this course but unsure if it's entirely suitable for you? Book your complimentary 15 minute consultation today to find out. You will be chatting to a member of our cardiac rehab team who will be able to decide on your suitability.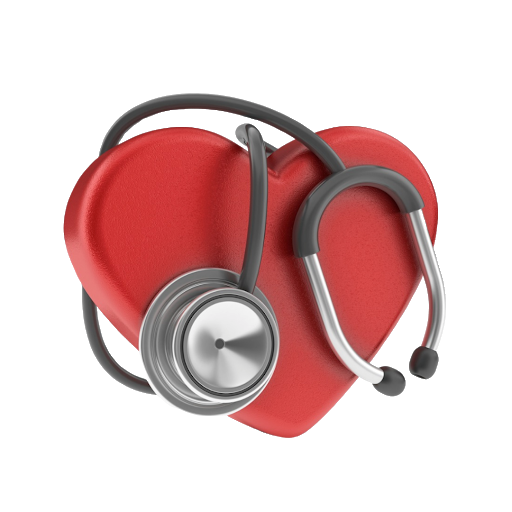 "Recently I had Open Heart Surgery, the shock of that is enough but then to find the arrival of Covid 19 was Utterly terrifying .Then two Beacons of light appeared on the Horizon , in the form  of Karen and Fiona from Heart2 Heart ! They were able to competently and confidently conduct ALL my Post Op rehab through the Telehealth system. On returning to my surgeon for my final check up , he was so impressed by all H2H had done for me. I continue to improve and connect with H2H at least twice weekly for advice, classes and monitoring. The classes are fun too !"
"I started the Heart2Heart course in UCD on Feb 25th and the program moved online very quickly after UCD closed due to the lockdown. The sessions online were carried out via Zoom with great success and we did not miss a single week. Karen and Fiona got to grips with the new technology very quickly and we felt supported throughout. They also offered complimentary telephone sessions for 15 minutes which you could book online. I found this to be really useful and availed of it more than once. On one call Karen was even able to tell me if I had adjusted my respirator correctly by listening to it over the phone. They  organised for a BP monitor to be sent to me.  They talked me through using it, supplied a SAE so I could send it back to them and most importantly of all communicated with my cardiologist about the results. I have signed up for two more sets of online sessions and will continue to do so for the foreseeable future. I look forward to them and am feeling so much better in a short space of time. Apart from all that, the most wonderful thing about both Karen and Fiona is the sense of support you feel from them. They really care about their clients and this is just invaluable when you are feeling vulnerable and nervous. They are professional but also very warm in all their dealings with their clients. I cannot recommend Heart2Heart highly enough and would urge anyone who is considering it to sign up. Don't worry about the technology, if you can receive an email you can do it!"
Get In Touch
Not sure whether this course is right for you or want to learn more about our cardiac physiotherapy services? Why not request a callback and one of our dedicated team will get back to you within 24hrs to answer any queries you may have.