Eight week Cardiac Rehabilitation Course
This programme is suitable for anyone recovering from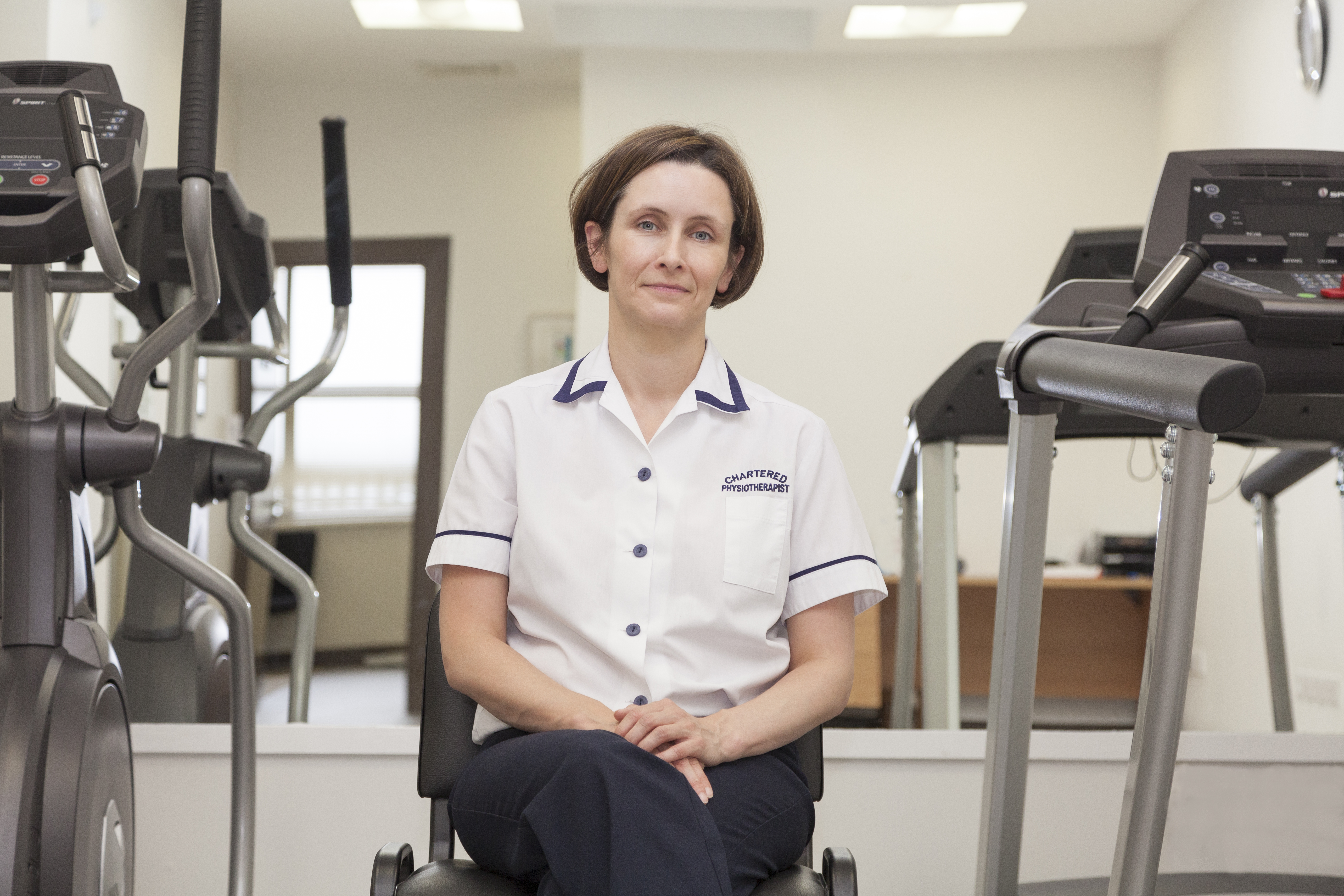 Prior to enrolling in the programme you will need to complete a consultation with one of our cardiac physiotherapists.
This is an eight week combined cardiovascular and weight training designed specifically for you taking into account your cardiac condition and your capabilities. Each session consists of
A warm up to ensure coronary dilation
Circuit based training which is prescribed specifically for you so that even though you are exercising in a group it is to your own capacity, not under or over exercising.
A cool down bringing your heart back to your resting state.
Prior to the session your blood pressure and heart rate will be measured and throughout the session your heart rate is monitored.
Each week you will be progressed so that you will start to feel an improvement in your fatigue and breathlessness levels.
All your sessions are supervised by a cardiac physiotherapist. All our physiotherapists are chartered and CORU registered.
The eight-week programme runs once per week and costs €295.
Please check with your health insurers as this is partly covered under physiotherapy on your policy.
This is also covered on your Med 1 form.
Book a Complimentary 15 Minute Consultation
Not quite sure if this cardiac rehab course is right for you? You can book a complimentary 15 minute consultation with one of our cardiac physiotherapists to discuss any questions you may have. Simply click the button below.
Get In Touch
Not sure whether this course is right for you or want to learn more about our cardiac physiotherapy services? Why not request a callback and one of our dedicated team will get back to you within 24hrs (Monday to Thursday) to answer any queries you may have.