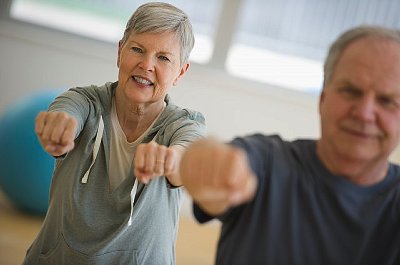 Facts about women and Heart disease:
Women's arteries are smaller than men's. Because they are smaller they need less plaque to form a blockage
Chest pain is one of the most common symptoms of heart attack in women. However in women they may experience different signs, severe fatigue, back pain, nausea, left arm or jaw pain.
Low levels of oestrogen after menopause pose a significant risk factor for developing heart disease in the smaller vessels.
Women are less active than men. The target activity level is 150 minutes per week.
New Guidelines
The new guidelines in the prevention of cardiac disease have isolated women as a subgroup for the first time.  Here are some additional facts:
Pre- eclampsia (pregnancy related high blood pressure accompanied by protein in the urine) predisposes you to one and half to two and a half times risk of cardiovascular disease. You are also three times more likely to develop high blood pressure and twice as likely to develop diabetes in life.
Gestational diabetes has a significant risk of future diabetes with 50% of developing diabetes within five years after pregnancy.
Polycystic ovary disease is associated with an increased risk of high blood pressure.
What can we do as women to prevent heart attacks?
It is important that we have regular checks with your doctor if you fall into any of the above categories.
We can manage our risk factors
Stop smoking
Exercise more – aim for the recommended 150 minutes per day
Know your blood pressure and cholesterol
Reduce fatty foods
Take your medication
Heart 2 Heart Cardiac Physiotherapy offers cardiac classes on
Mondays at 2.30pm, 4pm and 5.30pm in Mount Merrion Community Centre
Tuesdays at 10.30am and Thursdays at 2pm in UCD Sport, Belfield
Wednesdays at 2pm in Killashee in Naas and
Wednesdays at 7pm in Kilcullen Business Campus
Karen Cradock, Specialist Cardiac Physiotherapist, B.Physio, MSc, Heart 2 Heart Cardiac Physiotherapy, Unit 5, Kilcullen Business Campus, Kilcullen, Co. Kildare. www.h2hcardiacphysio.com, info@h2hcardiacphysio.com, Tel : 045484000, Tel :0877667465
To book click here
Let us contact you: